Maximus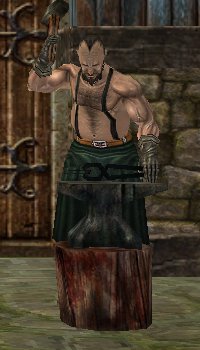 The following quests are given by Maximus
Are you looking for good ores? The ores of Marblai have been known For their high quality since ancient times. What's Marblai, you ask? Marblai is the god of mountains, rocks, craftsmen, and Fortune, He loves talking to us Humans and brings piles of gems, which we craftsmen love, wherever he goes. I heard that he's around here sornewhere, but in seventy years of my life, I've never seen him for myself.
[Reinforcement] I want to reinforce an item.
Ad blocker interference detected!
Wikia is a free-to-use site that makes money from advertising. We have a modified experience for viewers using ad blockers

Wikia is not accessible if you've made further modifications. Remove the custom ad blocker rule(s) and the page will load as expected.